Gearbox Installation Kit (GIK) - All AEG Gearbox Versions
---
Frustrated putting your gearbox together? We are here to help!
Prevent the Anti-reversal and Trigger from popping out while attempting to assemble the gearbox back together after an upgrade/ maintenance and save time from countless attempts on the reassembly.
The GIK clips will clamp down on the ARL latch and trigger while you perform your upgrades or maintenance, right up to the end. Once the two halves of the gearbox plates are back together, you can then remove the clips and continue to install the screws.
The Current Issues
Just Stay Put!
It could be frustrating to keep the anti-reversal latch or trigger installed, but with most instances, it pops out due to the tensions coming from the spring that holds them. This can cause installation and fitment issues when you placing the gearbox plates back together.
The Solution
Simple Clip and Lock-on
Designed to save time assembling your gearbox back together without the delicate parts from shifting. Also holds the electric cables in the channel. Great for experienced tech and new players for gearbox maintenance and potential upgrades.
YOUR BEST PARTNER FOR THE GEARBOX
Let me give you a hand!
Prevent the Anti-reversal latch and trigger from popping out at the most crucial part of the installation gearbox plate back together while holding the tension of the spring in place. Save yourself hours of time and say goodbye to sore fingers!
Unbreakable Material
Ultra-Tough Polycarbonate
The Gearbox Install Kits are manufactured through plastic injection molding using polycarbonate as the material which is lightweight and tough against the stresses while holding the trigger and reversal latch.
STRESS-FREE MAINTENANCE
The Joys of Teching!
The Gearbox Installation Kit ensures a swift and easy way to maintain or upgrade the gearbox. Compatible on all gearbox versions.
Semi-Full Auto-SAFETY!
Flexible Clips for all
The Gearbox clips are universally flexible and able to stretch to various sizes of anti-reversal lathes and triggers depending on your needs.
The Gearbox Installation Kit is highly versatile. It may be used for maintainance on the most common gearbox types ranging from version 1 to version 9. V2 and V3 are the most common type in modern airsoft.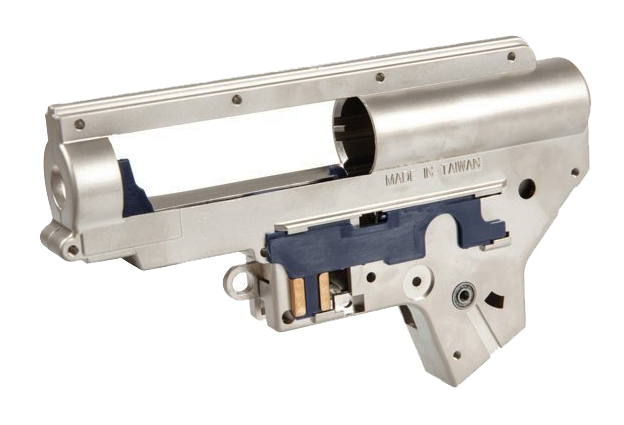 Version 2 Gearbox Compatible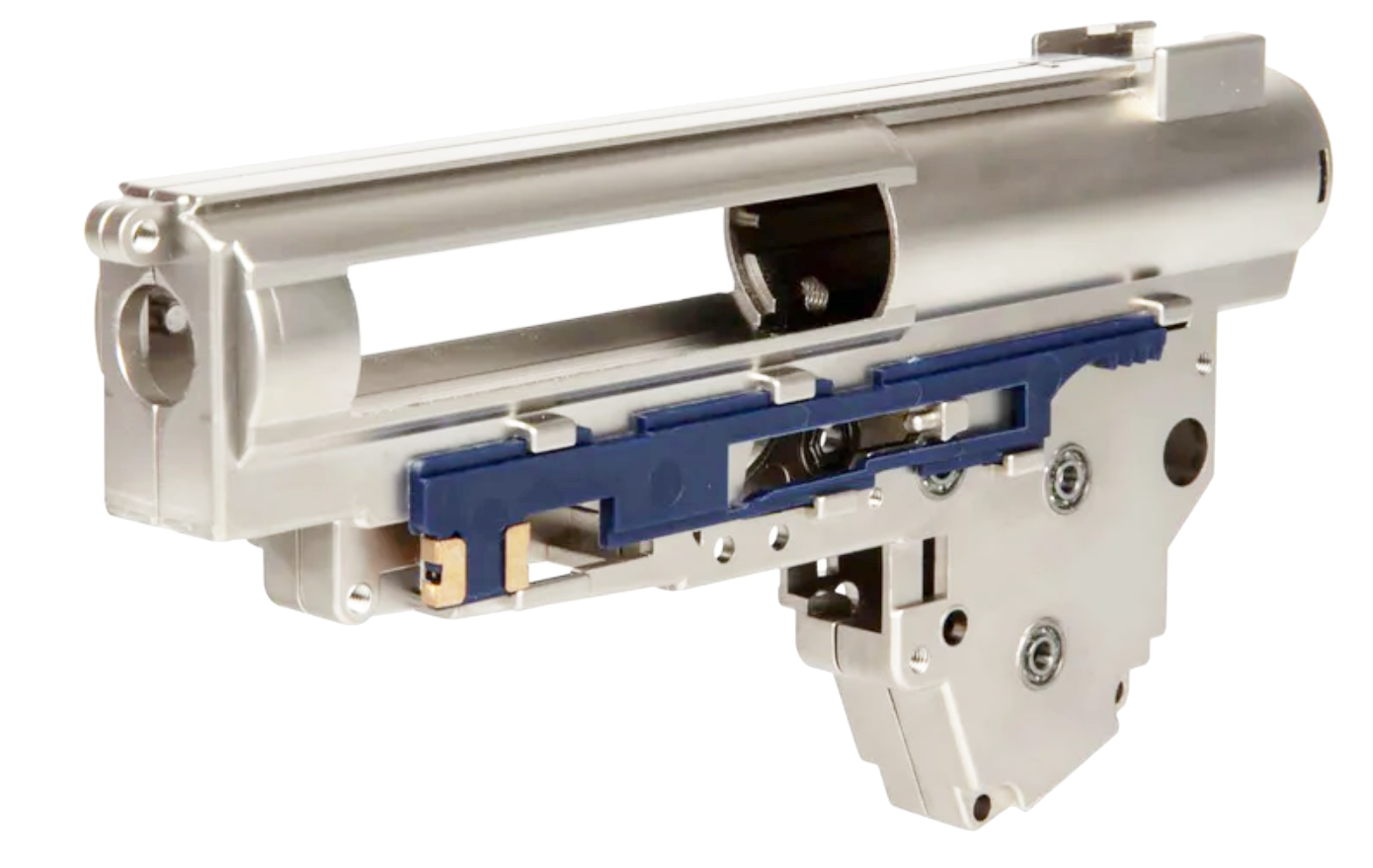 Version 3 Gearbox Compatible
Multi-column
Airsoft Review
Let's discover now the GIK "Gearbox Installation Kit" proposed by AIRTECH STUDIOS and that will allow you to realize your gearbox assemblies by simplifying the maintenance of the anti-return but also the relaxation.
These two clips are very useful and can be a quick solution to your editing difficulties.
luizrider Review
Never have any issue installing your gearbox again! Great for beginners and experienced techs!